A2 Welcomes AudioQuest
With the expansion of digital audio in the marketplace, we were looking for an audiophile company with a complete line-up of digital cable offerings. AudioQuest meets that need. They've got USB, Firewire, HDMI, AES, Toslink, Coax, everything, at a variety of different pricepoints.
They also offer analog cables of all kinds to meet all cable needs. For those of you who love Transparent, don't worry, they're still here. AQ just offers us an alternative with a very different sort of sound, and a different set of options.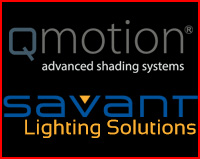 Shades and Lights

Audio Artisans is adding smart Shades and Lights to the services it provides for it's customers. We have solutions from QMotion for shades, and Savant Ligting for Lights.
Adding automated services such as shades and lights into your home can increase energy efficiency as well as convenience. Come in and talk to us about some of these new offerings Audio Artisans has to show.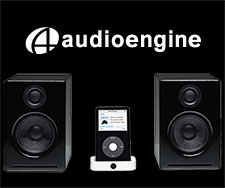 Audioengine: Simple Solutions

Adding to their already great line-up of active
Speaker models and Wireless Audio solutions, Audioengine has the new A2+ mini-monitors, with a USB DAC built right into them, making them a perfect solution for a desktop, near-field monitor solution.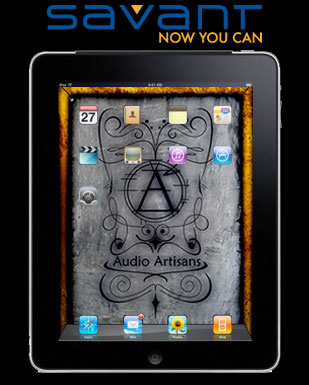 The Apple iPad: Featuring Savant
The Apple iPad has quickly changed the way society interacts with everything, including Audio/Video equipment. Now every device that you buy has an app for it. My Shades have an app, my toaster has an app, my stereo has an app. In many ways the tablet has become the "Digital Coffee Table" filled with apps for magazines we never read, and a pile of remote control apps that we can't remember what they control. We have a solution for single app integration with all your audio/video/environmental products. It's called Savant, and it's a great way to simplify your life. Come in and check it out.